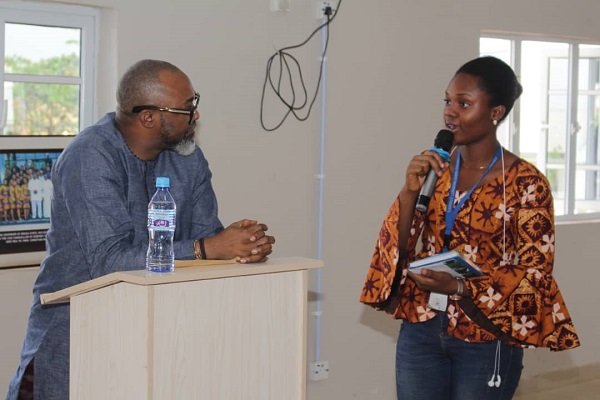 CEO MULTI CHOICE NIGERIA VISITS GOUNI
The Department of Mass Communication on Friday, 7th December held a mega professional seminar entitled "Communication and Entrepreneurship: Content Development". The occasion which was gracefully attended by Generals and Bigwigs in the Nigerian popular Media sector, was held at the Post-graduate Hall of the university.
First, the host of the event and the HOD of Mass Communication Prof. Armstrong Idachaba welcomed the quests, the students and other participants for honouring the seminar so massively. He further urged the students to take every output of the seminar very seriously as their professional careers partly depend on such rare exposures.
In his welcome address, the Vice Chancellor Godfrey Okoye University, Enugu who was unavoidably absent at the graceful event; but ably represented by the Dean Students Affairs, Rev. Fr. Dr. Ikechukwu Ani, heartily welcomed the Multi Choice Team. He expressed the zeal and determination of not just the students of Mass Communication but the University at large to explore the modernist trends in functional Education. The VC also enjoined the participating students to feed with enthusiasm on such rare opportunity with the Multi Choice and feel free to make the best of it.