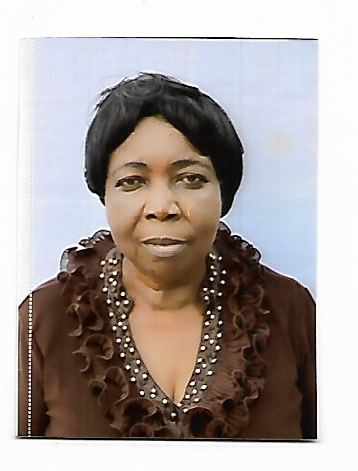 LECTURER
She was born on 13th May, 1944 to the family of Late, His Royal Highness, Igwe Dominic Akilo and Lolo Cordelia Akilo. She is married to Late Pharm. Felix Nechi Udaba of Okpuyo Ogwofia Imezi Owa in Ezeagu Local Government Area of Enugu State. She is blessed with five children. She had her primary education at our lady of Lourde's School Imezi Uwa. She was later admitted into Grade Three Teachers' College and after a successful study she went for a completion of the course for Teachers' Grade Two Certificate. She later studied for the West African O' Level Certificate, which qualified her for a degree programme at the Obafemi Awolowo University, Ile-Ife where she bagged a B. A Hons degree certificate in Education – English. She later studied for her Masters' degree in English As A Second Language at the University of Nigeria Nsukka and finally studied and obtained a Doctor of Philosophy (Ph.D) in Applied English Linguistics. Working Experience: She taught in many primary schools among which is St. Theresa's Catholic School Apapa, Lagos. After obtaining her degree certificates, she taught at the Holy Rosary College, Enugu. She transferred her services to the Ministry of Education, Enugu where she rose to the rank of Assistant Chief Inspector of Education. She later transferred her service to the University of Nigeria Nsukka where she lectured and finally retired as a senior lecturer. The last lap of her academic journey is to Godfrey Okoye University Enugu, where she presently lectures in the Department of English and Literary Studies as a Senior Lecturer. Academic Awards: Her educational awards include Educational Excellence Award from Institute of Industrial Administration of Nigeria. (MIIA), Fellow of the Institute of Corporate Administration of Nigeria (FICA).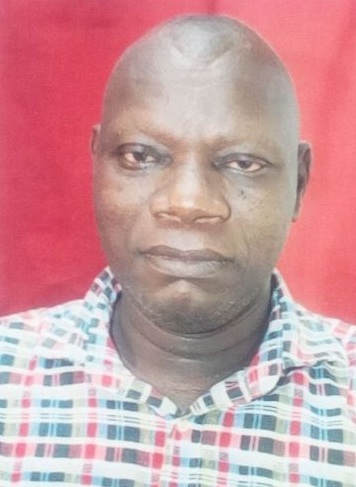 MUSIC TECHNOLOGIST
Born in Enugu on April 10, 1964. He hails from Umuavigwe, Umudioha, Imezi-Owa in Ezeagu Local Government Area, Enugu State, Nigeria. He is married with three children. Mr. Thomas Chiegwu Sunday a.k.a Sir Tee got his Diploma in Music Education with Distinction from the University of Nigeria, Nsukka (UNN) in 1998 and his B.A. in Music with Second Class Honours (Upper Division) in 2001. Currently he is a Master's degree candidate in the area of Music & Mass Media, Music Business & Entertainment Industry at University of Nigeria, Nsukka. He is currently working as a Music Technologist in the Department of Music, Godfrey Okoye University, Ugwuomu-Nike, Enugu. Sir Tee is a seasoned Band Director and Music Producer. He has travelled with the Ozulumba International Troupe to Singapore for a performance at the Nigeria's Cultural Exposition in 2000 and 2001 and also to Thailand (Bankok) in 2001 for the same cultural exposition performance.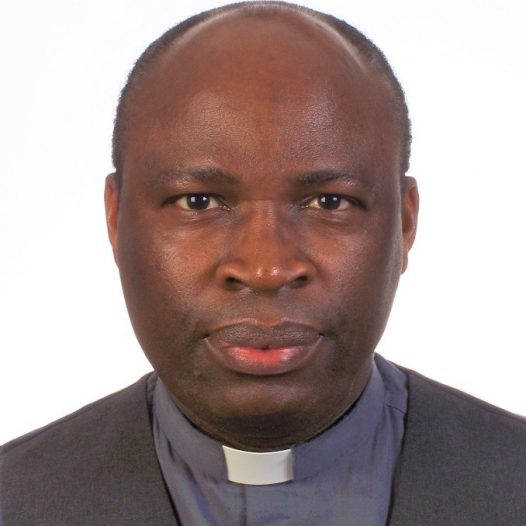 LECTURER
Rev. Fr. Basil Chukwuka Okeke was born on October 10 1967 at Coal Camp Ogbete Enugu, Enugu State to the Family of Late Chief Gabriel Okeke Onwukaike and Evelyn Nonyelum Okeke both of Alor in Idemmili South LGA of Anambra State. He was ordained a Catholic Priest on 2nd July 1994 at the Basilica of the Most Holy Trinity, Onitsha. He obtained his First School Leaving Certificate in 1978/1979; WAEC General Certificate of Education Ordinary Level in June 1984. His professional qualifications include: Bachelor of Philosophy (B.Phil) Pontifical Urban University Rome 1989, Bachelor of Theology (B.Th) Pontifical Urban Uniersity Rome 1994, Bachelor and Master's Degrees in Music Pontifical Institute of Sacred Music Rome 2006 and Doctor of musicology 2011 Pontifical Institute of Sacred Music Rome 2011; Licentiate and PhD in Sacred Liturgy Pontifical Institute of Liturgy St. Anselm Rome 2016. He holds also Certificates in English, Italian, German, French and Latin languages. In the Past he has worked as Music Director and Organist of the then Bigard Memorial Seminary Ikot Ekpene 1985-1989 and of Bigard Memorial Seminary Enugu 1992-1994; Chairman Music Commission Catholic diocese of Enugu 1995-2000; Music Teacher and Choral Director DDL Novitiate Abakpa Nike Enugu 1994-2000; Music Workshops and Training of choirs in Enugu, Onitsha, Nnewi, Nsukka, Awgu, Abuja, Abakaliki, Owerri, Okigwe, Benin City, Umuahia etc., Composer of over 150 liturgical Hymns and worship songs. Currently, he is lecturing music at Godfrey Okoye University and the HOD of Music Department, liturgy lecturer at Bigard Memorial Seminary Enugu and the Chairman of both Enugu Diocesan liturgy and Music Commissions.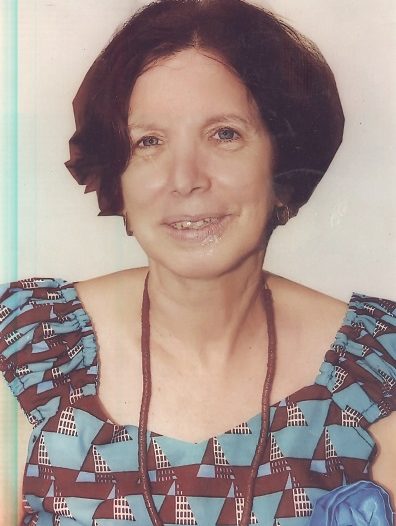 Faculty Dean
Biography: I moved to Nigeria in 1973 with my husband, Prof. Paul Okonkwo, and children. I worked at UNN from 1974 until retirement. I began working at Godfrey Okoye in 2012.