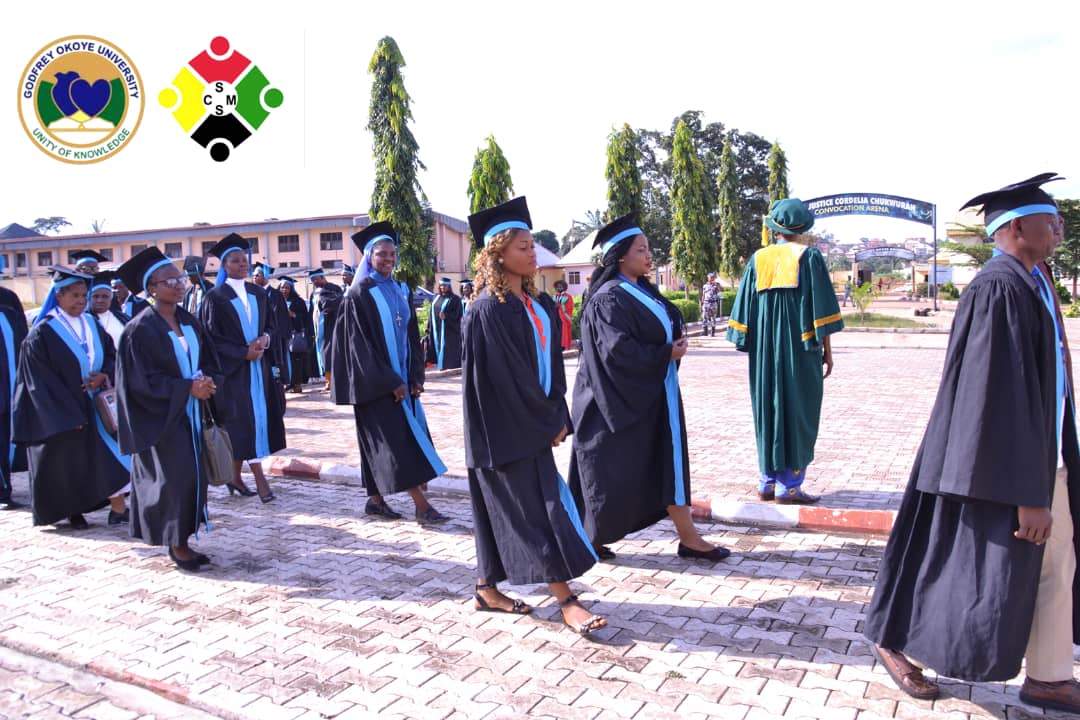 A 6-Day Social Media Technology and Digital Skills BootCamp
A 6-Day Social Media Technology and Digital Skills BootCamp
A 6-Day Social Media Technology and Digital Skills BootCamp
This is to invite the University Community and the general public to enroll for a 6-day Social Media Technology and Digital Skills Bootcamp organised by Godfrey Okoye Centre for Social Media Studies (GOU-CSMS), which is established in response to meeting the needs of the society for a digital media and information technology education.
This boot-camp is an opportunity to learn the 12 modules of our 3-month weekend certificateprogramme in Social Media and Digital Skills in just a WEEK with same contact hours and excellent delivery at our ultra-modern e-Library facility with full internet connectivity and serene environment of learning on FREE Tuition.
Our practical modules are specially designed to suit your corporate, career or personal needs and are taught by our Certified Professionals in the following:
1. Introduction to Social Media, Ethics and Confidentiality and Careers in Social Media
2. Social Media for Business: Facebook, Instagram and WhatsApp
3. Professional Business Networking
4. Social Media Scripting and Content Development
5. Introduction to Cyber & Data Security I
6. Introduction to Cyber & Data Security II
7. Business Blogging I
8. Business Blogging II
9. Video Creation and Editing I
10. Video Creation and Editing II and YouTube Production
11. Digital Skills & Social Media Marketing
12. Search Engine Optimization
Date: Monday, 25 February – Monday, 4 March 2019.
Venue: Centre for Social Media Studies, Igwe (Dr.) Edward Nnaji, e-Library Complex, Faculty of Law,
Godfrey Okoye University, Thinker's Corner, Enugu, Nigeria.
Training Session:
9:00am – 12:00noon – Morning session
12:00noon – 1:00pm – Lunch Break
1:00pm – 4:00pm – Afternoon session
Cost of Programme:
Registration Form – N3,000
Certification and Graduation – N10,000
Tuition – N30,000 but WAIVED. However, participants are required to pay for registration and
certification before the training.
Payment of Fees
Please all payments should be made into our accounts below:
United Bank for Africa (UBA)
Account Name: GOUCSMS
Account Number: 1021317742
Umuchinemere Procredit Microfinance Bank
Acc. Name: GOUCSMS
Acc. No: 1010202966
Deadline for registration is Friday, 15 February 2019 as application forms can be obtained from the
Office of the Registrar or Centre for Social Media Studies, Godfrey Okoye University, Thinker Corner, Enugu or call the Coordinator on 09085392703 / 08146362423 for further enquiries or visit us on csms.gouni.edu.ng
Participants: Top Executives, Entrepreneurs, businessmen and women, professionals, academia,clerics, corporate bodies, managers, marketers, journalists, students, etc. Continuous corporate support for participants after the training is at no cost. very critical for their career, academic growth and socio-economic development.
GOU-CSMS, breeding innovative digital scholars!
Signed:
Dr. Nnamdi. N. S. Ene
REGISTRAR